Kreatives&Aussagekräftiges Cover für einen Fantasy-Jugendroman gesucht (Creative & expressive cover for a fantasy-youth
emelie.jonas hebben hét ontwerp waar ze naar op zoek waren gevonden door een wedstrijd te starten in de categorie boekomslag: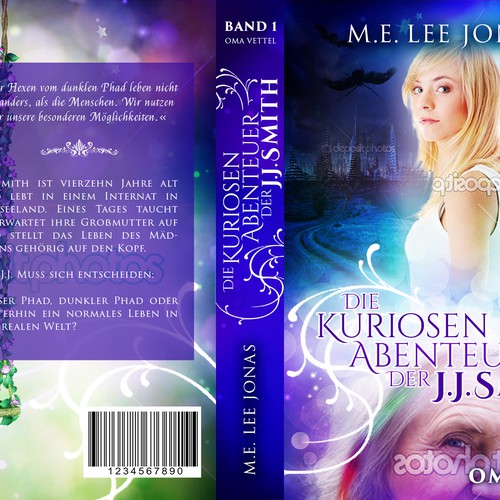 door Juliane Schneeweiss
Kreatives&Aussagekräftiges Cover für einen Fantasy-Jugendroman gesucht (Creative & expressive cover for a fantasy-youth
Bekijk emelie.jonas hun wedstrijd in de categorie Boekomslag…
Indie-Autorin - Selbstverleger sucht Designer für Buchcover. (Indie author - selfpublisher searches designer for book cover.)
Cover für Fantasy-Jugendbuch-Roman gesucht! Sehr geehrte Interessierte. Für das folgende Projekt, welches in Kürze als Taschenbuch erscheinen soll, suchen wir dringend ein geeignetes Cover. »Die kuriosen Abenteuer der J.J. Smith« Band 1: Oma Vettel Buchinhalt Kurzzusammenfassung: »J.J. Smith ist Vollwaise und lebt in einem neuseeländischen Internat. Kurz vor ihrem 14ten Geburtstag taucht völlig unerwartet ihre Großmutter auf und stellt das Leben des Teenagers gehörig auf dem Kopf. Plötzlich Prinzessin? Eigentlich ein wundervoller Gedanke,wäre ihr »Thron« nicht im Zauberreich und an eine düstere Legende gebunden. Dazu kommt noch eine schrille Großmutter, eigentlich eine dunkle Hexe die aber wegen einer Jugendsünde in die reale Welt verbannt wurde, und dem Hexenrat seither mit ihren sturen Allüren die Hölle heiß macht. Kurz nach der familiären Wiedervereinigung steht für J.J. deshalb fest: ein Leben im dunklen Phad kommt für sie überhaupt nicht in Frage. Sie bleibt in der realen Welt! Aber es kommt eben immer anders, als man denkt. Bei dem unglücklichen Versuch, ihre Enkelin vor der Einberufung in den dunklen Phad zu schützen, wird Vettel vom Hexenrat gefangen genommen. Hals über Kopf reist das Mädchen in das Zauberreich, das so ganz anders ist, als sie es sich vorgestellt hat. Mit Band eins »Oma Vettel«, beginnt das größte Abenteuer in J.J. Smiths Leben: Dem Erwachsenwerden! Die Tatsache, dass sie aus einer Familie mit »besonderen Möglichkeiten« stammt und mit einer nicht ganz alltäglichen Bestimmung geboren wurde, fordern dem jungen Mädchen allerdings so Einiges ab. Buch-Cover: Wir hoffen auf ein MUTIGES, FARBENFROHES COVER, dass den SURREALEN ASPEKT dieser außergewöhnlichen Familiengeschichte wiederspiegelt. Gerne ausgefallene Interpretationen, die allerdings in den folgenden zwei Bänden fortgesetzt werden müssen. Photografie oder Zeichnung, hier gibt es keine Einschränkung. Leitthema bzw. Grundgedanke ist bzw. sollte sein: "Pubertierender Teenager gegen das böse, dunkle Hexenreich" Zielgruppe: ab ca. 12 Jahren Bitte KEIN komplett DÜSTERES AMBIENTE! Das ist unsere einzige Beschränkung. (Denn, auch wenn diese Geschichte schwere Themen wie Schicksal, Verrat, böse Hexen und verlorene Liebe behandelt, geht es in erster Linie um das Verhältnis zwischen der exzentrischen, aber liebenswerten Hexe Vettel und ihrer chaotischen Enkelin, die nur durch die Familientradition an den dunklen Phad gebunden sind. Beides starke, auf ihre Art sehr authentische Charaktere (mit einem ausgeprägtem Hang zur Dramatik und ausgefallener Mode), die auf eigene Faust, mal mehr, mal weniger erfolgreich versuchen, diesem Schicksal zu entfliehen.) Vielleicht Nützliches: Ein Fantasy-Roman der in der Gegenwart spielt. Die Handlungsorte sind sowohl die reale Welt (Neuseeland, reale Ortschaften, Havelock, Marton, Whangarei) als auch das fiktiven Zauberreich, welches parallel zu unserer Welt existiert. Das Zauberreich ist in zwei Phade gespalten. Dem weisen Phad (Rosaryon), in dem die »guten« Hexen leben und dem dunklen Phad (Xestha). Dort leben die dunklen, bösen Hexen. Im dunklen Phad, gibt es keine Sonne. Dort herrscht ewige Dämmerung. Abgesehen von Altenstadt, indem die Hexen leben, die die alten Traditionen bewahren wollen, ist er geprägt von hochmoderner, kurioser Architektur und technischen Gegebenheiten, die der realen Welt weit voraus sind. Dies ist die eigentliche Heimat Vettels, der sie allerdings allzugern den Rücken gekehrt hat. Der weise Phad hingegen lebt in absoluter Harmonie mit der Natur. Die Bewohner leben in riesigen Bäumen, sind Vegetarier und respektieren Tiere als gleichwertige Wesen. Ihre Kleidung ist leicht, schlicht. In Rosaryon herrschen ähnliche Wetterverhältnisse, wie in der realen Welt. Hier gibt es auch normales Tageslicht. Im ersten Band lernt J.J. auf einer ungeplanten Reise beide Phade kennen, entschließt sich dennoch in der realen Welt zu bleiben und ihrer Bestimmung nicht zu folgen. Das Anwesen Vettel´s ist der Rückzugsort der Familie. Es wurde beabsichtigt übertrieben kitschig angelegt. Der traumhafte Garten, ewig blühend, mit wundersamen Pflanzen und einer Blütenschaukel, ist ein Schlüsselort in der Geschichte. J.J. Erfährt zwar im ersten Band bereits, dass sie die »schwarze Prinzessin« ist, lehnt diesen Status jedoch kategorisch ab. Auch wenn sie am Ende einen groben Fehler begeht, der sie anscheinend zu einem Leben als dunkle Hexe zwingt, ist dies für den ersten Band nicht wichtig! Es soll hier noch die Sorglosigkeit, Unberechenbarkeit, emotionale Verwirrtheit und Naivität eines Teenagers hervorgehoben werden, der mit einer außergewöhnlichen Chance konfrontiert wird. Wichtige Personen und Wesen im Buch: J.J. Smith: 14 Jahre Hellblond, langes Haar, welches im Laufe der Geschichte aber zu einem Kurzhaarschnitt wird, mit tiefem Seitenscheitel Augenfarbe: graugrün Oma Vettel (Oma von J.J.): 60 Jahre alt leicht untersetzt Weiße Haare, schulterlang. Eine Strähne blinkt in unterschiedlichsten Farben trägt Schräge, auffälige bunte Hosenanzüge und große Hüte Linus (begleitet J.J. In den dunklen Phad): 16 Jahre exotischer Typ schwarze Haare Mysteriös dunkle Augen (Seelenwandler, verwandelt sich in Falken) Halfies (Zauberwesen, bei denen magische Experimente oder Zauber schief gelaufen sind): Lincoln (Halbtagshund – in der ersten Hälfte des Tages ist nur seine Vorderseite sichtbar, ab der zweiten Hälfte seine Rückseite): Rasse: Mops Fell: hellgrau mit dunkelgrauen Falten Augen: Stahlblau Diggler (Werschwein – was er sich aber nur einredet um den anderen zu Erzählen, das er es nicht ist der Nachts die Speisekammer plündert) Rasse: wurde nicht genau beschrieben (bitte kein rosa Schweinchen) Flick (Hüpfender Teppick – kann nicht fliegen, hat beine zum Hüpfen) Es müssen nicht alle Figuren auf dem Cover erscheinen, wichtig ist Oma Vettel und J.J. Vorderseite: Autorenname: M. E. Lee Jonas Serien-Titel: Die kuriosen Abenteuer der J.J. Smith ("J.J. Smith" bitte ohne Leerzeichen und sollte hervorgehoben werden) Band-Titel: Oma Vettel Alternativ kann (muss aber nicht) noch "Fantasy" mit auf die Vorderseite Buchrücken: Autorenname: Serien + Band Titel: Logo oder Prägnantes Zeichen, wie auf der Vorderseite Buch-Rückseite: Freifläche für ISBN-Nr. Text: »Wir Hexen vom dunklen Phad leben nicht viel anders, als die Menschen. Wir nutzen nur unsere besonderen Möglichkeiten.« J.J. Smith ist vierzehn Jahre alt und lebt in einem Internat in Neuseeland. Eines Tages taucht unerwartet ihre Großmutter auf und stellt das Leben des Mädchens gehörig auf den Kopf. J.J. Muss sich entscheiden. Weiser Phad, dunkler Phad oder weiterhin ein normales Leben in der realen Welt? Technisches: E-Book (wird bei Amazon & Neobooks veröffentlicht): Es wird ein Cover für das E-Book benötigt. Höhe-Breite-Größenverhältnis: 1.6 Längsseite: 4500 Pixel Modus: RGB DPI: mind. 300 Format: .jpg + original Datei Buch-Cover: Es wird ein Cover für ein Taschenbuch benötigt (wird über Createspace veröffentlicht): Cover: 5.91x8.27 Zoll (15.011x21.006 cm) Buch-Rückseite: 5.91x8.27 Zoll (15.011x21.006 cm) Buchrücken: 514 Seiten x 0.002252 Zoll = 1.158 Zoll Höhe: 8.27 Zoll + 0,125 Zoll Verschnitt Breite: 5,91 Zoll + 0,125 Zoll Verschnitt Barcode rechts unten: 2x1.2 Zoll DPI: mind. 300 Format: .jpg + original Datei ich benötige ein komplettes bild, welches alle drei seiten des Buches zeigt. Bitte keine einzelnen Bilder. Wir bedanken uns für Ihr Interesse und freuen uns auf kreative Vorschläge. English translation: First, excuse for the bad English translation, this was automatically translated. Cover for german fantasy youth book novel in request! Dear enthusiasts. For the following project which should appear shortly paperback we urgently look a suitable cover. »Die kuriosen Abenteuer der J.J. Smith« Band 1: Oma Vettel (Translate: »The strange adventures of J.J. Smith« Tape 1: Granny Vettel) Book contents short summary: »J.J. Smith is a full orphan and lives in a New Zealand boarding school. Shortly before her 14ten birthday her grandmother appears absolutely unexpectedly and puts the life of the teenager severely on the head. Suddenly princess? Actually, a wonderful thought, would be bound her "throne" not in the magic empire and to a sombre legend. In addition still there comes a shrill grandmother, however, actually, a dark witch it was exiled because of a youthful folly in the real world, and makes to the witch's advice since that time with her headstrong airs the hell hot. Shortly after the informal reunion is certain for J.J., therefore: a life in the dark Phad is not possible for them at all. She remains in the real world! But it comes just always differently than one thinks. With the unhappy attempt to protect her granddaughter against the conscription in the dark Phad Vettel is arrested by the witch's advice. Neck over head the girl travels in the magic empire which is so completely different when she has fancied it. The biggest adventure in J.J.Smiths begins with tape one "grannies Vettel", life: To the growing-up! The fact that it comes from a family with »special possibilities« and was born with a not quite everyday regulation claim from the young girl, however, thus something. Book cover: We hope for a COURAGEOUS, COLORFUL COVER, that the SURREAL ASPECT of this unusual family history wiederspiegelt. The with pleasure unusual interpretations which must be continued, however, in the following two volumes. Photografie or drawing, here there is no restriction. Main theme or basic idea is or should be: "pubescent teenager against this bad, dark witch's empire" Target group: from approx. 12 years Please, NONE completely SOMBRE AMBIENCE! This is our only restriction. (Since, even if this story treats heavy subjects like destiny, betrayal, bad witches and lost love, it is, primarily, about the relation between the eccentric, but charming witch Vettel and her chaotic granddaughter who are bound only by the family tradition in the dark Phad. Both the strong characters very authentic in her kind (with a distinctive slope to the drama and unusual fashion) which try on own initiative, sometimes more, sometimes less successfully to escape from this destiny.) Maybe useful: A fantasy novel in the present plays. The action kind are the real world (New Zealand, real places, Havelock, Marton, Whangarei) as well as the fictive magic empire which exists in parallel with our world. The magic empire is split in two Phade. To the wise Phad (Rosaryon) in which the "good" witches live and the dark Phad (Xestha). There the dark, bad witches live. In the dark Phad, there is no sun. There rules everlasting dusk. Apart from old town, while the witches live who want to preserve the old traditions, he is stamped by very modern, strange architecture and technical circumstances which are of the real world far ahead. This is the real native country Vettels on which it has swept, however, allzugern the back. However, the wise Phad lives in absolute harmony with the nature. The inhabitants live in gigantic trees, are vegetarians and respect animals as equivalent beings. Their clothes are light, simple. In Rosaryon similar weather relations rule, how in the real world. Here there is also normal daylight. In the first tape J.J. on an unplanned trip gets to know both Phade, resolves to remain to itself still in the real world and not to follow her regulation. The property Vettel's is the retreat place of the family. It was put on deliberately excessively in a kitschy way. The dreamlike garden, forever blossoming, with wondrous plants and a flower swing, is a key place in the history. J.J. Though already finds out in the first tape that she is the »black princess«, rejects this status, nevertheless, categorically. Even if she commits at the end a coarse mistake which forces them apparently to a life as a dark witch, this is not important for the first volume! Still the carelessness, unpredictability, emotional confusion and naivety of a teenager who is confronted with an unusual chance should be emphasised here. Important people and beings in the book: J.J. Smith: 14 years Very fair, long hair which becomes in the course of the history, however, a short haircut, with deep side parting Colour of eyes: grey-green Oma Vettel (granny of J.J.): 60 years old slightly stocky White hair, shoulder-length. A strand flashes in the most different colours if carries slant, auffälige coloured trousers suits and big hats Linus (accompanies J.J. In the dark Phad): 16 years exotic type black hair Enigmatically dark eyes (soul converter, changes into falcon) Halfies (the magic beings with which magic experiments or magic have gone wrong): Lincoln (half day dog – in the first half of the day only his front is visible, from the second half his back): Race: Pug Fur: light grey with dark grey folds Eyes: Steel-blue Diggler (Werpig – what only talks he itself, however, around the other to narrative which it it is not At night the pantry loots) Race: it was not described exactly (please no pink little pig) Flick (Hopping Teppick – cannot fly, has legs for hopping) Not all figures on the cover must appear, granny Vettel and J.J is important. Front: Author's name: In my opinion M. E. Lee Jonas Standard title (series): Die kuriosen Abenteuer der J.J. Smith ("J.J. Smith" please without blank and should be emphasised) Tape title: Oma Vettel Alternatively is able (however, still "fantasy" with on the front does not have to go) Spines: Author's name: Series + tape title: You bet or succinct sign, how on the front Book back: Free surface for ISBN No. Text: »Wir Hexen vom dunklen Phad leben nicht viel anders, als die Menschen. Wir nutzen nur unsere besonderen Möglichkeiten.« J.J. Smith ist vierzehn Jahre alt und lebt in einem Internat in Neuseeland. Eines Tages taucht unerwartet ihre Großmutter auf und stellt das Leben des Mädchens gehörig auf den Kopf. J.J. Muss sich entscheiden. Weiser Phad, dunkler Phad oder weiterhin ein normales Leben in der realen Welt? The technical: E-Book (is published with Amazon & Neobooks): A cover is required for the E-Book. Height width relative importance: 1.6 Highside: 4500 pix Mode: RGB DPI: min. 300 Format:.jpg + original file Book cover: A cover is required for a paperback (it is published about Createspace): Cover: 5.91x8.27 inches (15.011x21.006 cm) Book back: 5.91x8.27 inches (15.011x21.006 cm) Spines: 514 sides x 0.002252 inches = 1.158 inches Height: 8.27 inches + 0,125 inches of blend Width: 5.91 inches + 0,125 inches of blend Bar code on the right below: 2x1.2 inches DPI: min. 300 Format:.jpg + original file I need a complete images which shows all three sides of the book. Please, no single images. We thank for your interest and are glad about creative proposals.
Voor elke ontwerpcategorie zijn verschillende prijspakketten voor ieder budget beschikbaar. Een ontwerpwedstrijd binnen de categorie Boekomslag begint bij € 269
Volledig eigendom van auteursrechten met gebruiksklare bestanden voor digitaal gebruik en/of drukwerk.
Het begon allemaal met ontwerpinstructies.
Via een aantal simpele, interactieve stappen werd het duidelijk welke ontwerpstijl gezocht werd, en wat precies nodig was voor hun ontwerp in de categorie boekomslag.
Ontwerpers van over de hele wereld hebben hun ontwerpen ingezonden.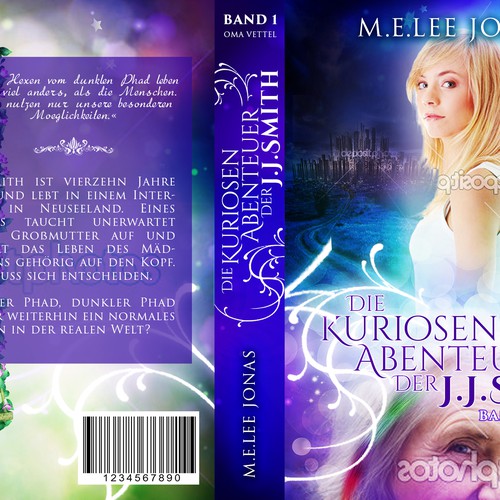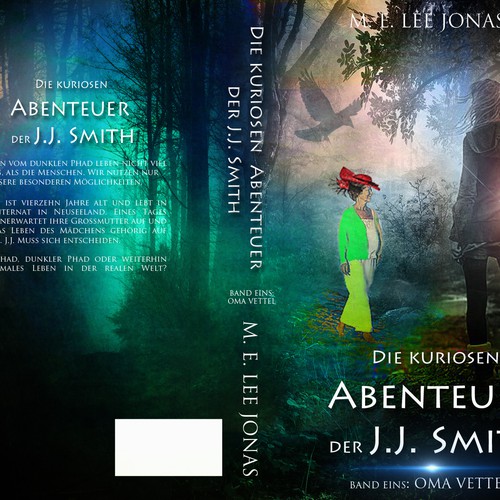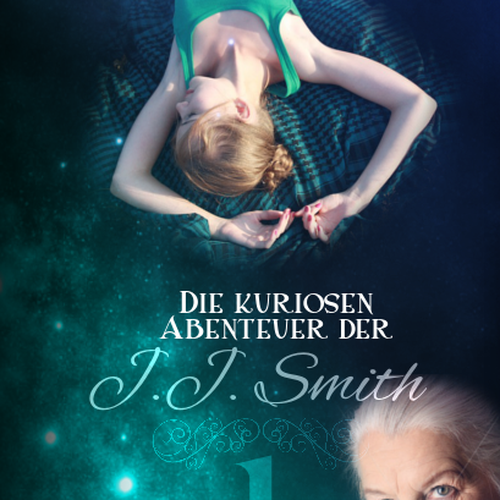 door DYFARO - Coverdesign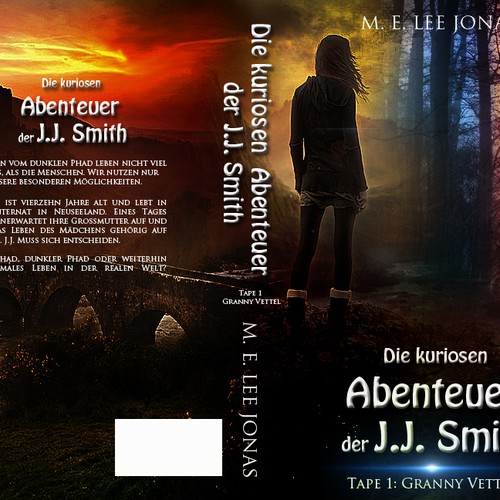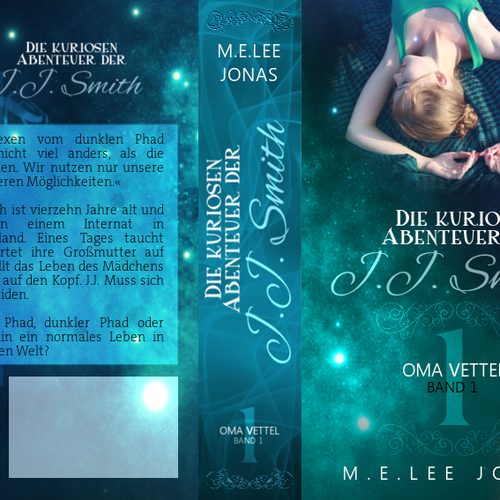 door DYFARO - Coverdesign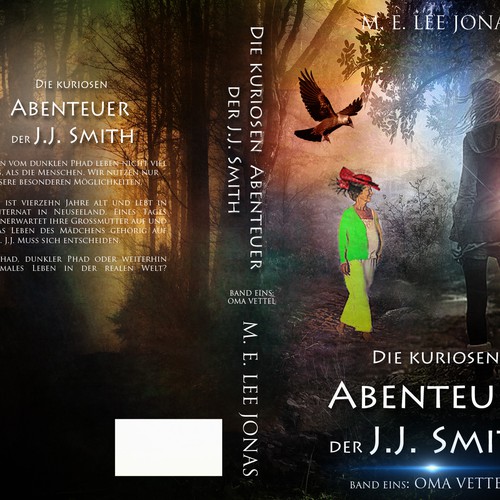 Je krijgt diverse concepten van ervaren ontwerpers van over de hele wereld.
Ook in de categorie Boekomslag vind je ontwerpers die weten hoe zij jouw ideeën tot een ontwerp kunnen realiseren.
Selecteer jouw favoriete Boekomslag (Of twee! Of zelfs 3!) Het ontwerp is dan helemaal van jou.
emelie.jonas werkte samen met ontwerpers om hun ideeën te verfijnen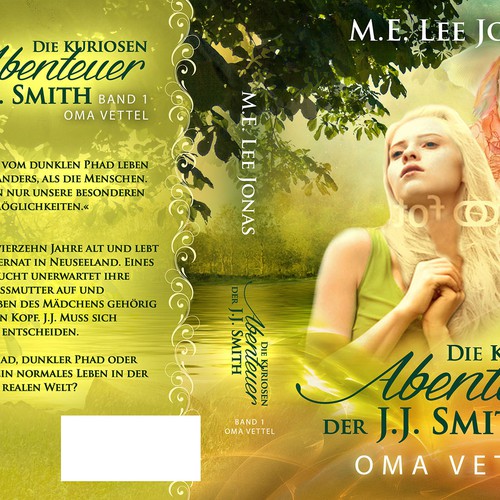 Beoordeel ontwerpen
Wanneer ontwerpen worden ingezonden, kan je deze beoordelen, zodat ontwerpers weten wat je zoekt voor jouw logo-ontwerp.
Geef feedback
99designs heeft geweldige tools die samenwerken makkelijker maken. Zo kan je beter aangeven wat en waar je iets doorgevoerd wil hebben
En toen… hebben ze een winnaar benoemd!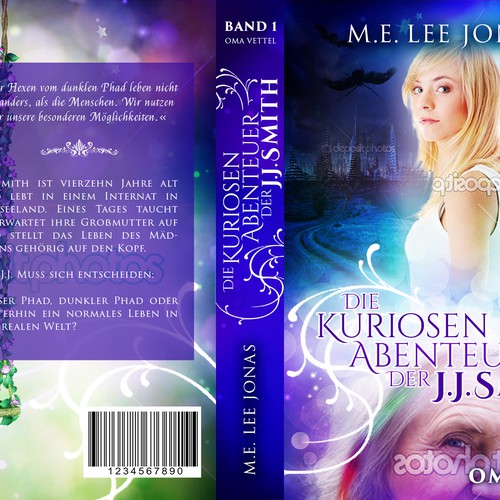 Cliëntrecensies
Een gemiddelde score van 4.8 uit meer dan 40.000 beoordelingen van ontwerpwedstrijden
Gaanderweg ontmoetten ze veel getalenteerde ontwerpers…
We denken dat wedstrijden een geweldige manier zijn om design te krijgen.
Onlangs voltooide wedstrijden:
Bekijk andere inspiratie voor kunst & ontwerp design