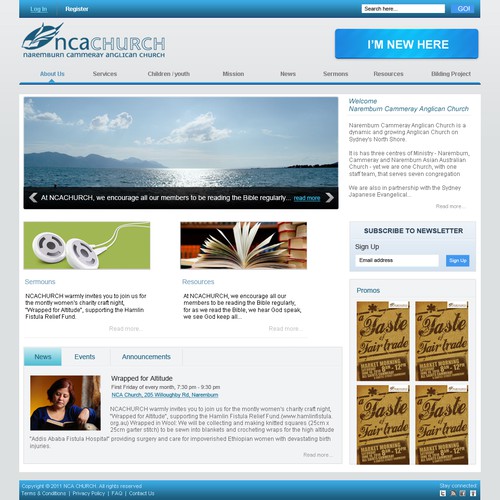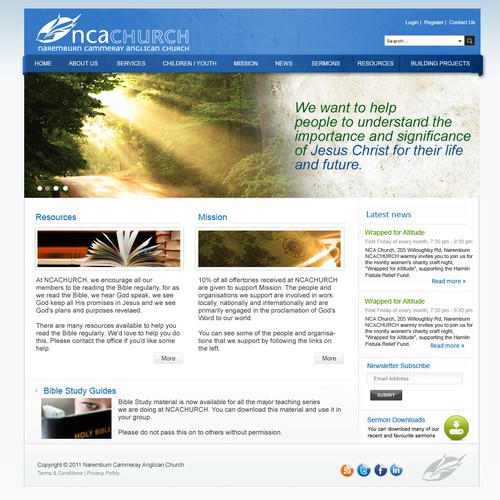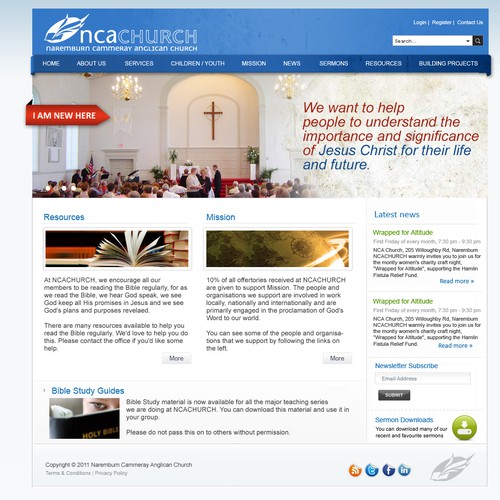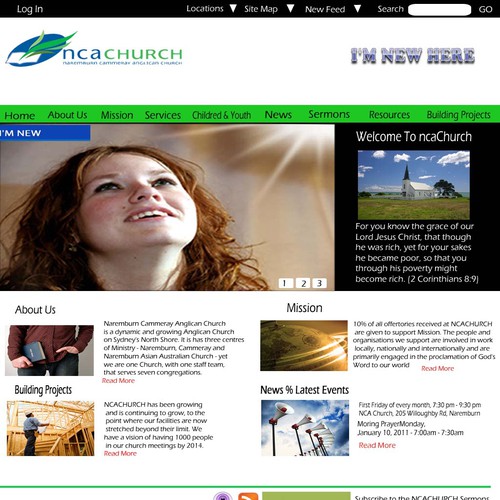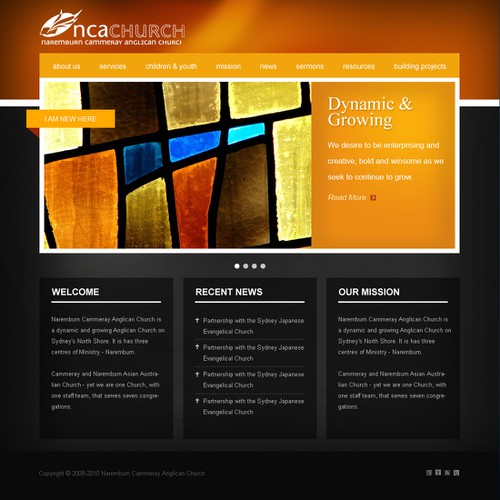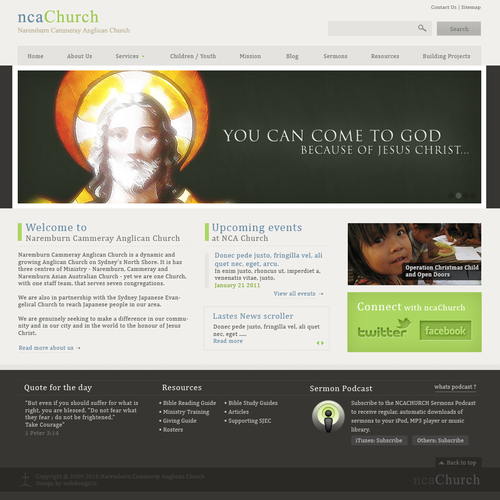 Hoe Matt27 hun aangepaste wordpress websites begonnen
Bedrijfsnaam
Overzicht
NCAChurch is a dynamic and growing Anglican Church on Sydney's Lower North Shore. It is has multiple centres of Ministry - Naremburn, Cammeray and Naremburn Asian Australian Church - yet we are one Church, with one staff team, that serves eight congregations. The primary audience for the site are the four general service groups associated with NCA Church:
1. Naremburn contemporary and traditional services
2. Cammeray contemporary services
3. Naremburn Asian Australian Church (NAAC)
4. Sydney Japanese Evangelical Church (SJEC)
• The secondary audience is the local community, in particular North Shore residents impacted by NCA Church's ministries or people moving into the area. We are also in partnership with the Sydney Japanese Evangelical Church to reach Japanese people in our area.
The existing web site (http://www.ncachurch.com) is too static and unsuited to the needs of the church's ministry team and its various communities. Furthermore staff and lay volunteers are unable to easily alter the existing site's content. Goals of new website. The new web site should:
1. Integrate existing content
2. Encourage the increased patronage of church members
3. Employ a contemporary, community oriented design that embraces existing social media
4. Built around Wordpress
Vertel ons iets meer over jezelf en de mensen die je bereikt
The current NCA Church congregations significantly mirror the general community surrounding them. The following is a summary of the latest local census data relating to the suburbs of Naremburn and Cammeray:
• The largest resident age group is 35-49 (23.9%)
• The majority of people living in the area are between 25-59 (52.7%)
• The total number of people who had moved between 2001-2006 is 41.2%
• 39.2% were born overseas / 53.7% were born in Australia
Naremburn-Cammeray Demographic:
• Naremburn-Cammeray has a middle-aged to aging population of settled, highly educated, urban professionals.
• Alongside of this is also a younger, upwardly mobile proportion of the community – 2 out of 5 – who will move inside of five years.
• Half the population was born outside of Australia. The other half is Australian-born but is likely to have a high familiarity with cultures that have moved to this country.
• They are family oriented, with half the households having children, though there are very few multiple family households.
• Though there are strong, traditional links to Christianity, there is statistically significant and increasing proportion identifying as having 'No religion'.
• There is surprisingly little identification with Asian religions despite the significant proportion of immigrants from that region.
* clear clean design and strong typography similar to examples below
Vereisten
clean, interface for congregation members seeking community news and internal tools like rosters (the majority of whom do not regularly use the existing web site), and
* newcomers seeking to find essential information relating to services / special events.
* Home page to include content rotator that rotates through featured content similar to http://www.hopeingod.org and http://www.marshillchurch.org
Header to include NCAC logo - though needs redesigning, so don't base your design upon this logo. For the interim, why not use the logo in a similar fashion to some of our previous print material - see attached example
Footer should include small social media icons similar to the ones in zip file attached.
Websites that we like include:
• Hillsong Church - myhillsong.com (promotion of events / key areas highlighted)
* Desiring God - http://www.desiringgod.org
• St Pauls Castle Hill - http://www.stpaulscastlehill.org.au (clear welcome)
• Church on the Rock - http://www.cotr.tv (easy on the outsider)
• Acts 29 - http://www.acts29network.org (good layout / font use - 'I'm new here' wrap-around tab
• The Crowded House - http://www.thecrowdedhouse.org/ (good clean layout / NB: easy to locate 'I'm new' section)
o Bethlehem Baptist Church - http://www.hopeingod.org/
o Sydneyanglicans.net – http://www.sydneyanglicans.net/ - good content rotator on homepage
* http://theresurgence.com/ - clean layout and strong typography
Require a layered PSD file at completion.
Gratis features
Open wedstrijd

Fast-tracked
We hebben soortgelijke wedstrijden gevonden die je misschien leuk vindt