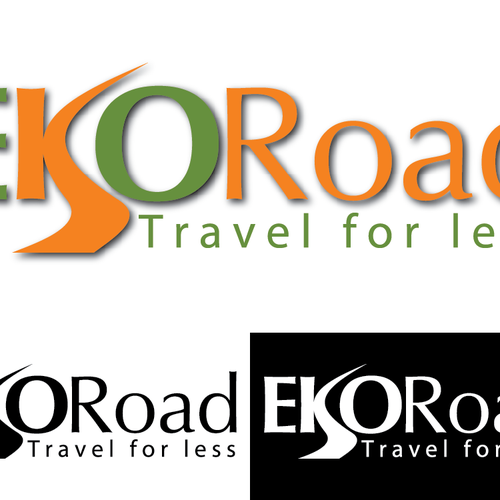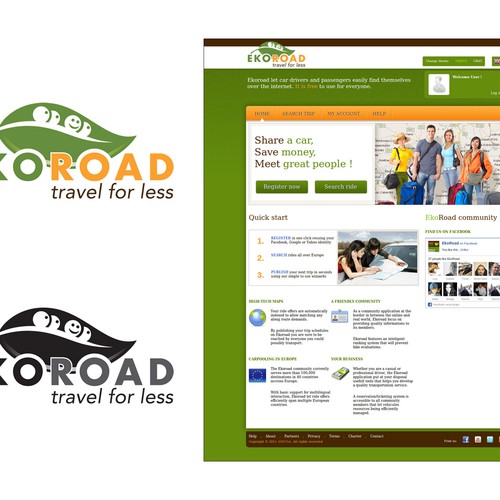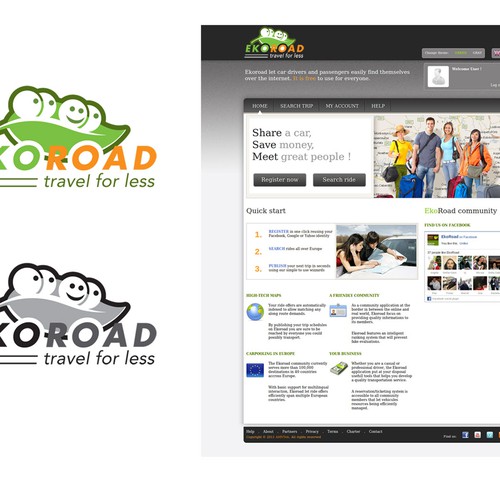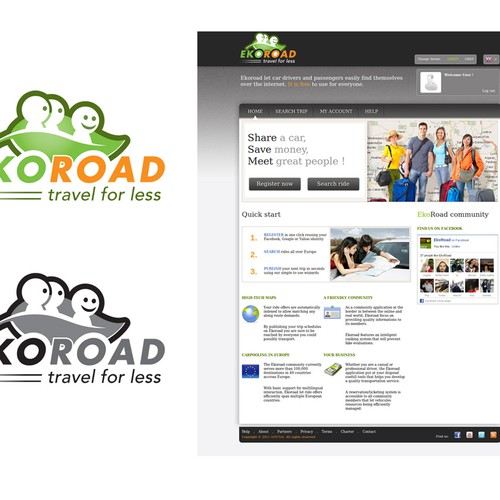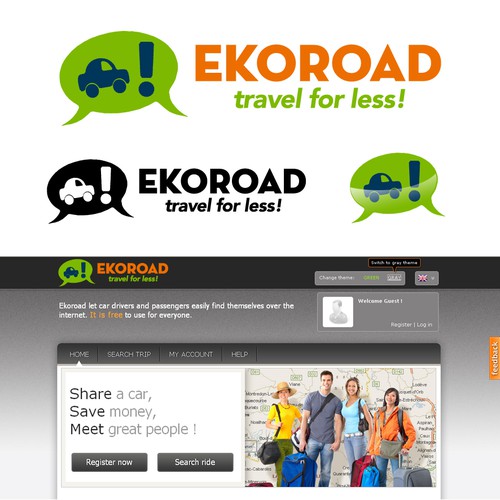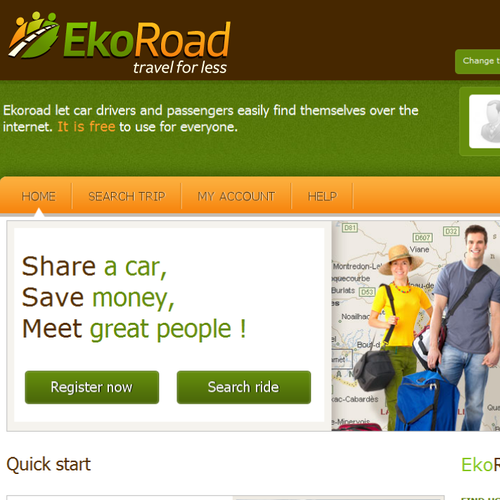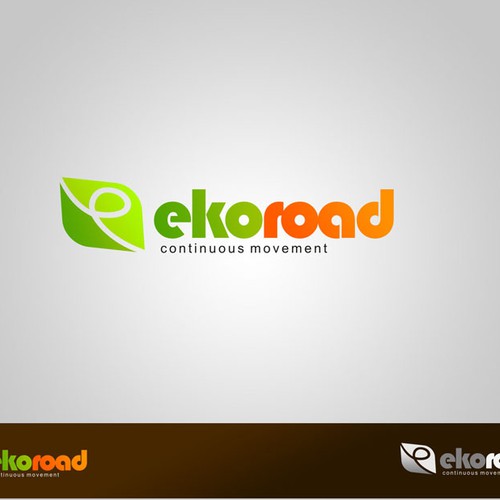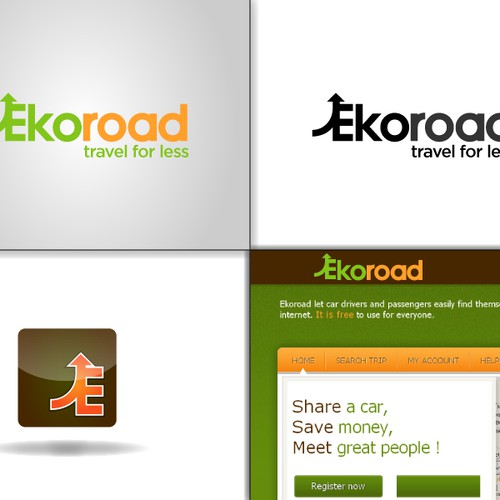 Hoe AmvTek hun logo ontwerp begonnen
Overzicht
Ekoroad is a **car pooling** website that let car owners and prospective passengers find themselves over the Internet. Drivers or passengers publish their trip offer/demand which can then be searched based on departure, arrival date...
We have down a fair amount of work on this project but until now the service logo issue has not been considered carefully.
The logos that appear on current site version ( http://www.ekoroad.com/ ) and upcoming version ( http://new.ekoroad.com ) focus too much on the fact that car pooling may help save the environment and not sufficiently on the main idea which is sharing vehicule for a certain trip.
The application is developed by sc AmvTek srl, a French/Romanian team of software developers. The service innovates in the way it uses web mapping technology.
Vertel ons iets meer over jezelf en de mensen die je bereikt
The site targets users living in Europe.
Users are young adults familiar with the use of Internet technologies or professional which relies on the platform to propose person transportation services.
Vereisten
The new logo shall help focusing the user on the main service goal, which is :
* let user "share vehicle to travel to a certain destination".
Additionally we are interested in conveying the following ideas :
* Vibrant community
* Continuous movement ( car departs from all over Europe continuously)
* Respect of the environment
As for name , tagline content we are not sure that the current " Ekoroad / go green" is really helpful. We would prefer one of the 2 following options :
1. Ekoroad / travel for less
2. Or if an efficient icon can be found, something less intrusive like ekoroad.com shown as a tagline...
The new logo will be used in 3 different context :
1.) As website logo it shall insert itself well in the design that shows on http://new.ekoroad.com/ (screenshots included)
2) A square (simplified) version of the logo will be used for site facebook group and as site favicon.
3) The logo shall render well in black and white. It will be printed on travel ticket which the service emits for passengers
Project deliverables :
* Print file format .ai(CMYK)
* Web : layered psd and png
Gratis features
Blinde wedstrijd

Fast-tracked
We hebben soortgelijke wedstrijden gevonden die je misschien leuk vindt