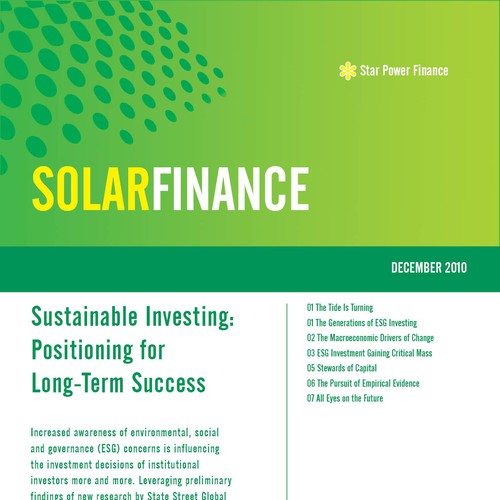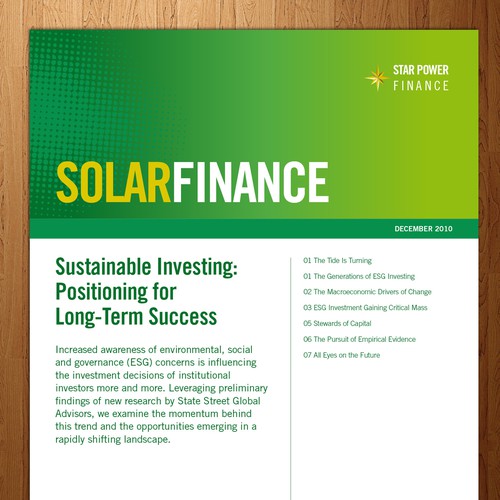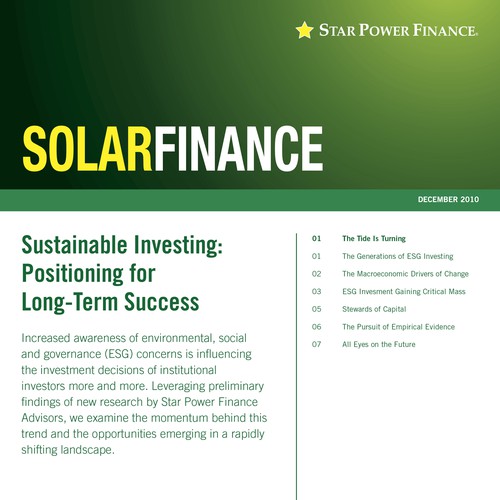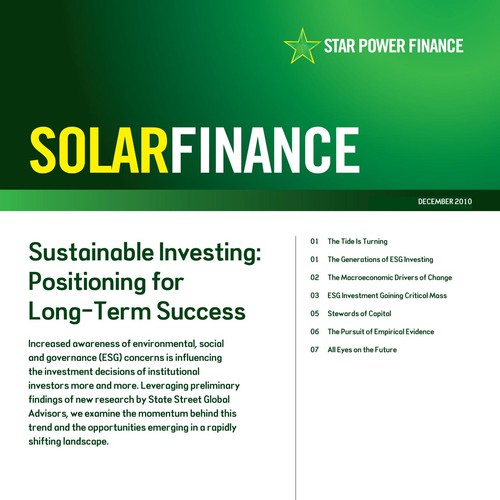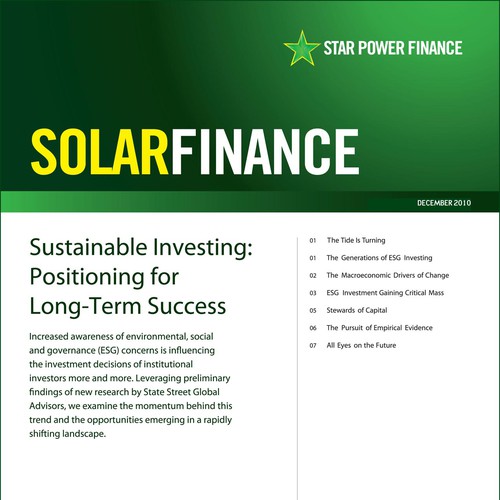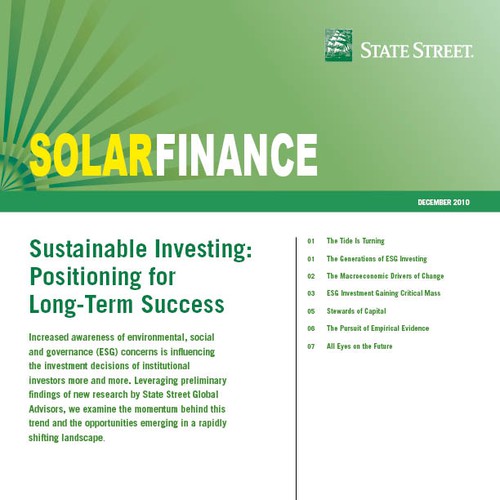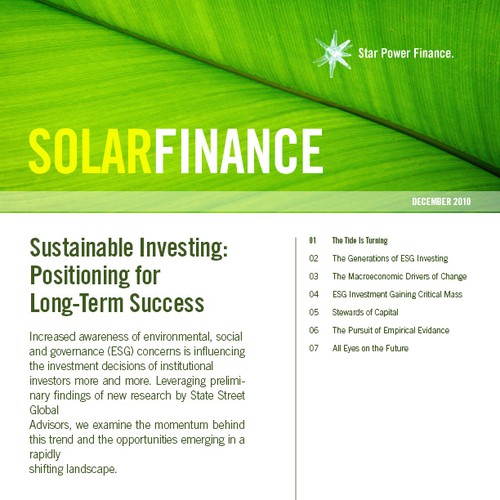 Hoe Estra hun print of verpakking ontwerp begonnen
Overzicht
We are launching a company that loans money to Solar Energy projects. Think Green Energy.
Vertel ons iets meer over jezelf en de mensen die je bereikt
Institutional Investors. Finance Professionals.
Vereisten
I want to essentially re-create this file using Adobe InDesign 4. I realize you may design the header in Illustrator but I;ll leave that to the experts! What is important is the well designed header (not the random content below). Here is how I want the similar looking header to be modified:
1) Please use a range of faded green colors in the header background.
2) Please change the other blue colors to green.
3) Please change "VISIONFOCUS" to "SOLARFINANCE". The word SOLAR should be yellow and FINANCE should be white.
4) Please change October 2010 to December 2010.
**UPDATE
5) please delete the top right reference to "State Street Bank" and replace it with "Star Power Finance."
6) please delete the top right boat logo and replace with a cool Star (which can be yellow or white).
I would like to see the work product via i) an InDesign File and ii) a PDF file.
p.s. I only have Adobe InDesign 4, not version 5. I will need to add/edit the content in this document.
Gratis features
Open wedstrijd

Gegarandeerd

Fast-tracked
We hebben soortgelijke wedstrijden gevonden die je misschien leuk vindt