Info
I have been a graphic designer for 8 years now, and I can do anything from logos, posters , business cards, photo editing & other skills related in graphic designs. I graduated with a bachelor's degree in Graphic Design at STI College.
I am willing to give you that design that you are looking for, and if you're not satisfied, I will do free revisions. I am a strong believer that communication is the key, and if you have any problems or questions, please don't hesitate to contact to me.
Land: Filipijnen.
Lid sinds: 29 mei 2015
Beoordelingen
"Great job! thanks a lot for the design and the rework on the new colors"
Anonieme opdrachtgever
"What a joy to work with this designer. Very nice work and very professional, fast responses"
99designs12550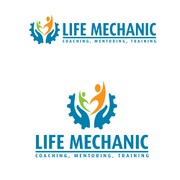 "Very creative, responsive, pleasant, and easy to work with. Nailed to concept very quickly. Will definitely work with him again."
mo_dahman