Info
• https://www.behance.net/91creative •
Professional Artist & Designer at your service if you need help just ask and your design will be drawn to you...
Lid sinds: 26 februari 2009
Beoordelingen
"Excellent designer and excellent customer support. "
Anonieme opdrachtgever
"I would recommend 91creative as a designer to anyone interested in future design work. I had a great experience working with them as well as the other designers that competed. It was a great experience and would suggest the service over and over again."
PKapral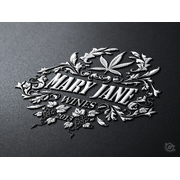 "I would highly recommend using 91creative for any design work! 91creative was very easy to work with, great communicator, did a great job of deciphering the design brief, and created a design that exhibits the aspects we were looking for. Very accommoda..."
308fal