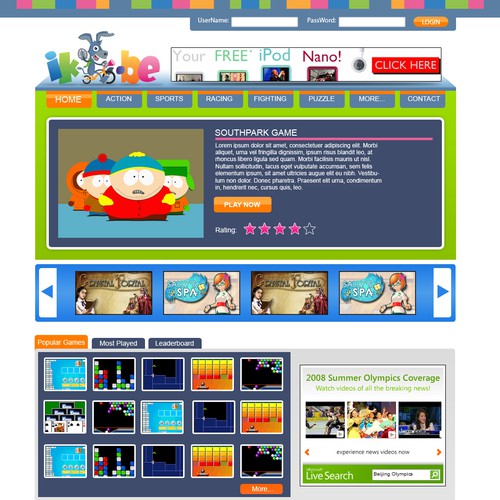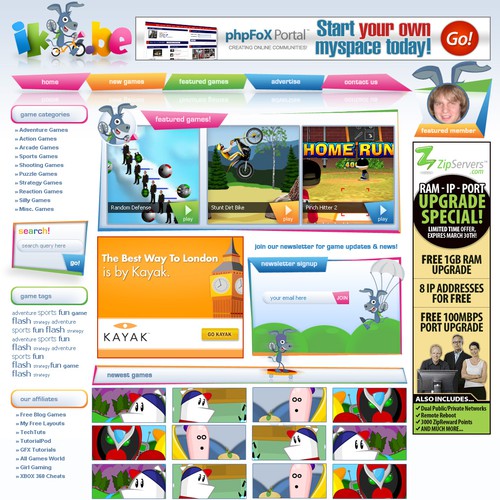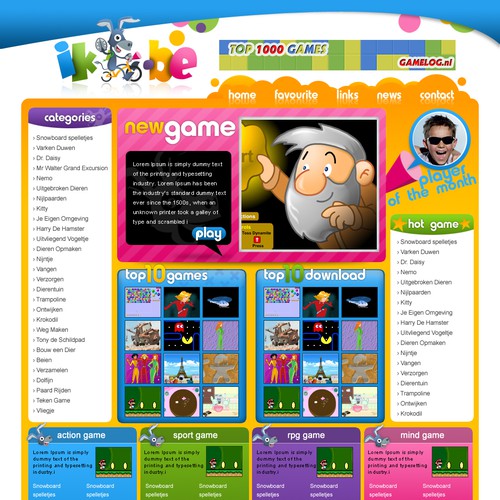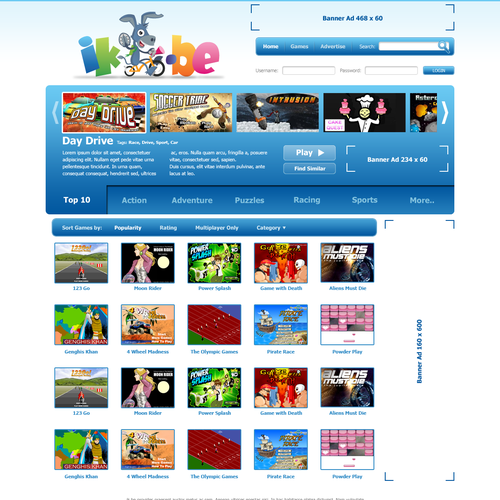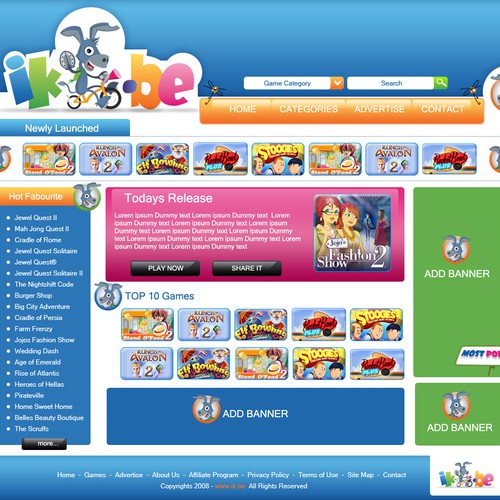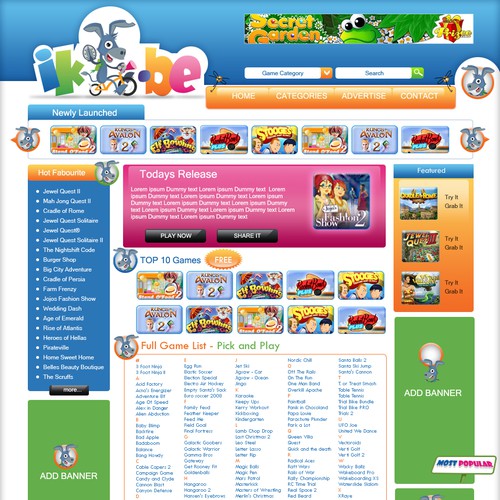 Hoe www.freegamez.be hun webdesign begonnen
Samenvatting
We would like to launch a new game website and we are looking for a top quality, new, refreshing and attractive design for the website. The goal of the site is to attract a very large target audience, children as well as adults. We would like it to become popular, but the design also has to be attractive for advertisers, who will bring in our revenues, and there has to be enough space to put advertisements. The domain name is http://www.ik.be and we already have a logo with a donkey. The designer can have a lot of freedom, because we like new ideas. The winner of this contest will provide us with a very good, unique design, with a well thought out layout that shows evidence of originality. For the contest winner there might be future work, depending on further projects.
You can find the UPDATED .ai vector logo at http://www.freegamez.be/ik/ikeNEW.ai
Some general extra Ideas:
1) try to use or fit in somewhere a column structure;
2) may be use our logo donkey on other places.
Bedrijfsnaam
Wat inspireert je en hoe stel je je het ontwerp van jouw onderneming voor?
Desired Colour Scheme
designer has freedom about the colours, but make sure they are really attractive to children, adults and advertisers
Desired Style fresh, creative, unique
Pages
The website will mainly consist out of three pages: a main index, a category page and a game page
Logo
You can view the logo at
http://99designs.com/contests/7811/…try-526383 you can find the UPDATED .ai vector logo at http://www.freegamez.be/ik/ikeNEW.ai .
Gewenst
- use your imagination, creativity and uniqueness and you will win the contest as your design will meet our dreams!
- we certainly want to have a kind of column structure in the designs, you can put it in there according to your imagination and creativity.  We do not want to say that the entire design has to be column structured (we would not want that either), just design what you feel, but put in somehow columns.  We have a few examples of what we want to say with 'column structure', but please REMEMBER that we are still looking for originality and creativity!!  Examples of sites are http://www.freegamez.be ; http://www.spelletjespelen.be ; http://www.speltuin.nl ; http://www.elkspel.nl/ ; http://www.spele.nl .
- We want to have about 5 or 6 buttons in the menu header ;
- We want to have a space (not too large either) where we can put a picture of the head of a player of the month or week (an 'ik' which means 'i').  We imagined it e.g. as a small circle in which the piture of the head is supposed to come and with the donkey's ears out of the circle, but completely other ideas are certainly welcome!
- We want to include a tags section.
- We want a search bar.
Wat je niet wil
- a copy paste design of an existing website.
Gratis features
Open wedstrijd

Fast-tracked
We hebben soortgelijke wedstrijden gevonden die je misschien leuk vindt