Info
I'll do the best for you.
Contact me for any work, I'm always ready and I'm here for you ...
Best regards,
Alvin15
Lid sinds: 26 september 2015
Beoordelingen
"Everything went well! There was a slight misunderstanding on the file format that we needed, but otherwise everything was OK"
Anonieme opdrachtgever
"Alvin was great! He knew what i was asking for and delivered adjustments as light speed"
wesbewley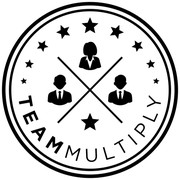 "Alvin15 was excellent with understanding the project. Alvin15 delivered a creative approach we found appealing, provided files in a timely manner. Definitely worth considering a conversation. Thanks Alvin15!!!"
dave hd