Info
I've been doing graphics for online marketers, authors, software developers and business owners for more than 10 years.
Lid sinds: 18 oktober 2013
Beoordelingen
"Hypercover had some great ideas for my book cover, and was also very helpful in accommodating all of my changes and requests. I look forward to working with him again."
Williamslink4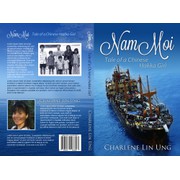 "Hypercover not only gave me a number of great designs to choose from, he communicated well throughout the process and did an exceptional job of modifying the winning image to my liking even after the contest was over. He was very patient, informative an..."
jhall u