Info
I design mainly dark illustrations for clothing brands and painting on traditional and digital canvas. Open for commission works, I also do Logo Designs / Ui Ux / Graphic Designs.
Land: Filipijnen.
Lid sinds: 2 september 2016
Beoordelingen
"He was super amazing to work with. The outcome of this design was beautiful."
Klm19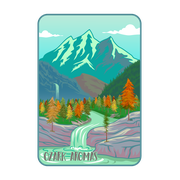 "Ohjizz had good ideas at the beginning and the design came out just great. I asked for a lot of things and different variations. However, he implemented all of them quickly. I am very satisfied with his work."
Nancyrenning