Info
Hi!
I'm web & graphic designer, I also draw illustrations, create creative logos and corporate identity for brands.
I will be pleased to cooperate with you, and you too will like me!
Lid sinds: 27 september 2018
Beoordelingen
"I loved the changes to the water/waves and the added touch of the paper boat. It fit perfectly with the original design."
Anonieme opdrachtgever
"Did a great job for us. Understood the task very well and developed some awesome designs for us. Looking forward to working one more projects together "
TIGEROUS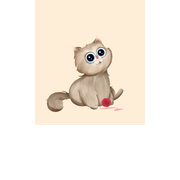 "Very responsive, and would definitely work with again."
jcrabb