Info
I live for good design, especially for typography and illustration: analogue as well as digital. I firmly believe that especially nowadays, handmade things stand out again. They give us a feeling of warmth in a hypothermic, digital world. That is why I like to pick up the pencil myself in order to give each design concept a completely independent expression. This way, each brand gets something special from me.
Land: Zwitserland.
Lid sinds: 1 juli 2020
Beoordelingen
"Delia created a wonderful and winning design for our client NIVEA Switzerland. Working with artdesign-by-delia was SWIFT and PROFESSIONAL."
99d Studio Berlin
ongeveer een jaar geleden beoordeeld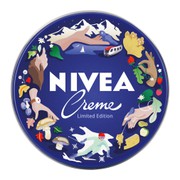 "The design is stunning. The designer has fine taste and is highly professional. I would highly recommend, without hesitation, working with art-designs-by-delia."
hhafiz
ongeveer een jaar geleden beoordeeld