Info
I have been designing for 6 years. Everything I design is original and unique and I do not use pre made vectors, design is my passion, I pride my self on originality. I work freelance and dedicate my time to 99 designs, I like varied challenges! I have lots of experience in logos, invites, art and illustration. Thank you for looking at my portfolio.
Lid sinds: 26 september 2011
Beoordelingen
"Optical Fusion did a great job. She took the design brief and made it better, adding unique and distinctive feaatures."
TickTock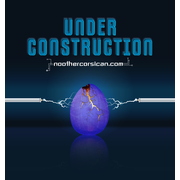 "Optical Fusion was a delight to work with. She worked hard at making my vision come true and it was wonderful seeing how the logo evolved from the first entry to the winning design. "
ST360